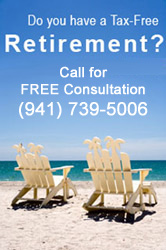 At Assurity Life Advisors...
We offer Choices of Investments to suit your risk tolerance...
As a Financial Planning and Investment advisory firm we understand that just like every shoe does not fit every foot, we know one investment will not fit every person's investment needs. That's why we offer a wide variety of investments. Our Assurity Life Advisors company offers investment choices that guarantee your principle investment from any losses ensuring your principle. Our Assurity Wealth Management Company allows our clients to participate in investments like bonds, CD's, stocks, ETF's, Mutual funds, etc. Our goals for our clients in our Assurity Life Advisors accounts are always to limit or reduce risk in our client portfolios regardless of the investment.
Assurity Life Advisors is a financial firm that specializes in working with clients who are retired or approaching retirement. When analyzing a client's risk tolerance we find most clients would rather reduce the risk on their principle while still providing a reasonable rate of return on their investment. Today there are many promises made or expectations set by financial professionals concerning anticipated returns on client investments. Even the best financial minds in the industry have been baffled and perplexed by the stock market drops in 2000-2002, and most recently in 2008, where the markets fell by 50% to 60%. The period from 2000 to 2010 has been called the lost decade concerning stock market returns.
Many retirees or pre-retirees have been burned and want to stay far away from the stock market. We understand client's reservations and concerns with the stock market and other market linked products like variable annuities. At Assurity Life Advisors we understand it is not about taking great risk for potential returns on your investment, but reducing risk to achieve the greatest peace of mind about your investment returns. We understand how important it is to have a majority of your money protected with defensive strategies to maximize investment gains as you get closer to retirement and while in retirement while giving you a consistent and reasonable rate of return. By doing this our clients sleep easier at night.
Many clients who have taken tremendous losses in the last ten or twelve years if they had just maintained their principle and received modest returns of 5% - 7% would have doubled their original investment. The sad truth is that the more clients have their money invested with financial firms in market risk investments the more that they are losing control over their financial future.
At Assurity Life Advisors we have helped other clients limit risk to our client accounts while offering a reasonable rate of return; we can do the same for you. Please give us a call so we can show you how to have peace of mind about your retirement future.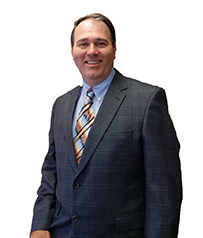 David Appleby

ChFC®, CLU®, QFP®, CASL®, CTS™, RFC®, CSA®

President of
Registered Investment Advisor

Qualified Financial Planner

Phone: (941) 739-5006
Toll Free: (888) 443-2136
Fax: (941) 866-0998
Email: Click here

BeeSure Companies

BeeSure Financial Services
BeeSure Tax Advisors
BeeSure Wealth Management, Inc.
The Fixed Annuity Shoppe

2048 43rd Ave West
Bradenton, Florida 34205
Map/Directions